Senior Members of Prayatn's Core Team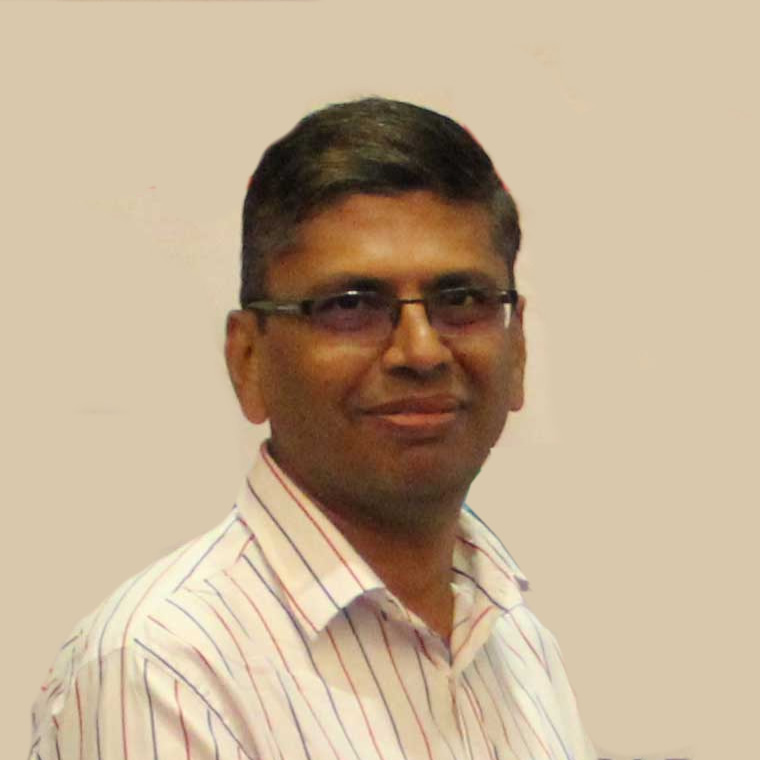 Mr. Yogesh Jain is the senior most member of Prayatn's Programme team after the Chief Executive. He has been associated with Prayatn for more than 15 years and has rich experience in project conceptualization, proposal development, planning, coordination, monitoring, documentation, reporting and evaluation. His areas of expertise include Child Rights, Women Rights, Health, Nutrition and Skill development of youth. Mr. Yogesh has done Post Graduate Diploma in Rural Management from Institute of Rural Management, Jaipur. He worked with Rajasthan wing of Pratham India Education Initiative for more than a year before joining Prayatn in 2005.
Mr. Rampal is an experienced team member of the finance team of Prayatn. He has more than two decades of experience of working with NGOs and has gained expertise on Acts like FCRA and taxation laws. He is responsible for all the legal compliances related with organizational funding along with routine financial management of the organization. Mr. Mali is a commerce graduate.
Deputy Director Operations
Mr. Ramkhiladi Poswal has been associated with Prayatn for more than a decade. He has played crucial role in execution of several projects on issues related with child rights, education, health and nutrition. He is also a state level resource person on milestone based project planning, execution and monitoring, development of community based institutions and corresponding systems and mechanisms, networking and advocacy. His rich grassroots experience and facilitation skills has resulted in his inclusion as trainer in thestate level resource group formed jointly by Save the Children and UNICEF on child Rights and child Protection in Rajasthan.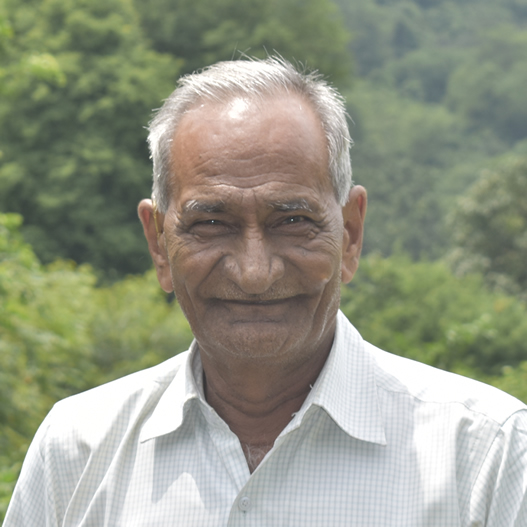 Member – Resource and Support Cell
Mr. R.P. Jangid has 40 years of experience of working at grassroots level. He has wide expertize on a variety of subjects including capacity building of community, community organization, community facilitation, women empowerment, child rights, natural resource management and adult literacy.His core skills include training and capacity building, project management and documentation. Mr. Jangid is a member of Training Cell, Monitoring Cell, Programme Support Cell and Research, Documentation and Publication (RDP) Cell collectively called Resource and Support Cell. He has also authored several publications of Prayatn.
Mr. Ramesh Ranjan is post graduate in Rural Development (XISS), having 25 years of working experience in development sector. His areas of expertise include application of participatory tools in social research, livelihood development and animal welfare. He has joined the organization in 2020 and is leading our intervention in Dhaulpur as Field Office In-charge.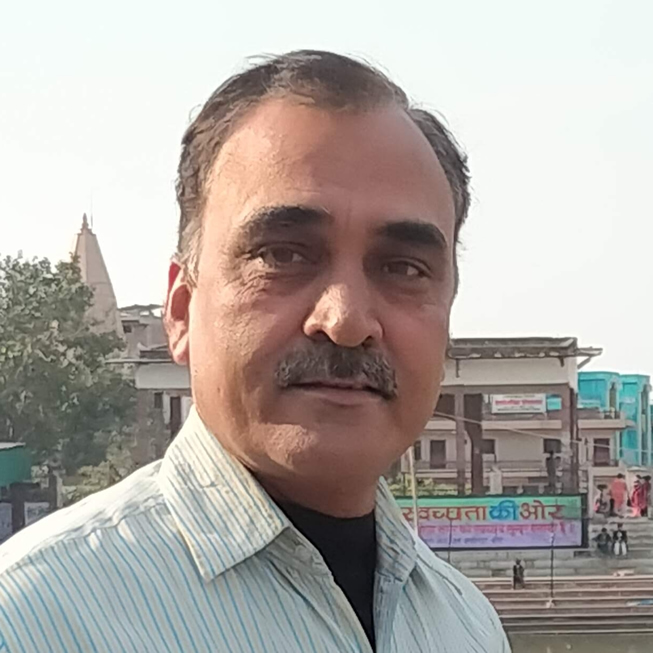 Mr. Uday Prakash Upadhyay
Mr. Uday Prakash Upadhyay is yet another experienced development sector professional who has joined Prayatn's core team recently. Over his two decade long experience, he has gained expertise in multiple sectors of development including rural marketing development, agriculture and empowerment of rural women. He is presently leading Prayatn's intervention in Karauli district of Rajasthan
Expert- Women Empowerment
Ms. Rajani Jain has been associated with Prayatn for more than a decade. She has rich experience of working at grassroots level. She has expertise in community facilitation and trainings at field level on a variety of subject like gender laws, child rights and child protection and role of panchayati raj institutions. Ms.Rajani is a post graduate in Sociology and has been recipient of several performance based awards at the organizational level.
Mr. Kailash Chandra Saini
Mr. Kailash Saini is a pedagogical expert who takes care of quality in all our academic support processes for children. He is a state level master trainer on aspects like child friendly teaching learning practices, use of multi-grade multi-level technique of education and has been a part of curriculum development team of the Government of Rajasthan.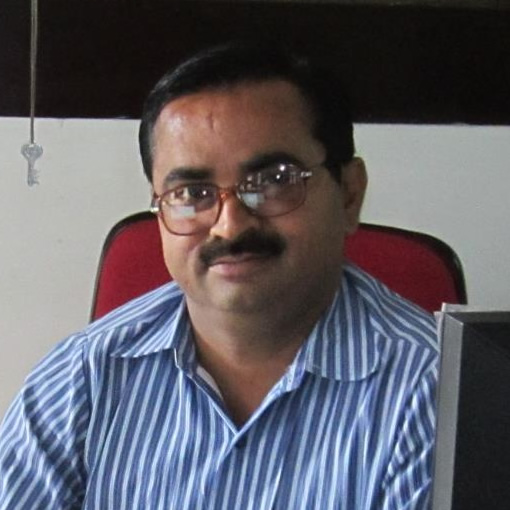 Mr. Shiv Narayan Tiwari is an agriculture and rural development expert who has been working in development sector for more than two decades. He is well versed on modern as well as sustainable dimensions of agriculture like organic farming, development federations of farmers and soil and water conservation. On the other hand, he has long experience of non-farm based livelihood development through self help groups.
Natural Resource Management Expert
Mr. Tarun Kumar has been working with Prayatn Sanstha since 2010. Over these years, he has emerged as good supporting hand for the organization for hardware works like construction of water harvesting structures, construction and repair of school and community infrastructure, etc.,. At the same time, he has been involved related software part which includes community ownership development on natural resource management.
Mr. Sonu Gaur began with Prayatn as a Tutor in 2012 but gradually developed into a pedagogical expert who was well versed with community processes as well. Later on he developed expertise on child protection including child labour, gender based discrimination, child marriage etc.
Mr. Purna Mohapatra joined Prayatn as a young development professional in 2017 and has become an important part of our Odisha team because of his sincere efforts. His areas of expertise include health and nutrition, education, community development etc.
Mr. Manish is post graduate in social work from Tata Institute Social Sciences (Mumbai) who has gained good hands one experience conceptualization, planning and management of developmental projects within a short span of about 4 years. His acquaintance with multiple aspects of community development and issues like education, child rights, rural developments and expertise in team mentoring and zeal towards working makes us feel that he will be an asset for the organization in long run.
Mr. Sundar Singh has been working with Prayatn since 2010. Beginning humbly from the level of Office Assistant, Sundar has grown to the level of Team Leader having expertise on issues related with Child rights especially child protection and community mobilization.
Mr. Manoj looks has been working with Prayatn in the capacity of Accounts Officer. With his sincere efforts of more than 7 years, he has developed into a very important member of our Finance and Administration team .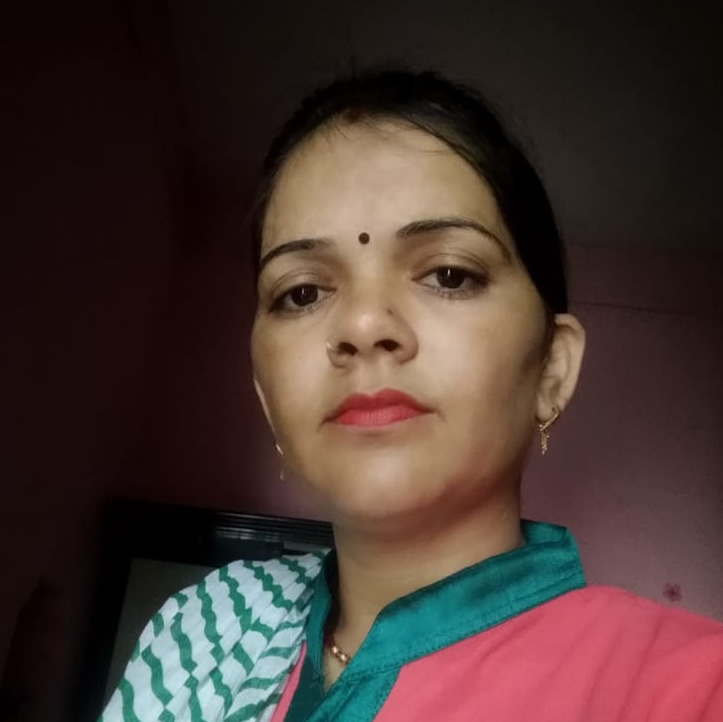 Ms. Reena Tyagi is yet another grassroots level worker who has rose to leadership position over a period time. She joined Prayatn in 2010 gained expertise in community mobilization, child rights, child protection, health, women empowerment. etc. Her expertise in playing musical instruments like dholak makes her an active participant in all cultural programmes of the organization.
Assistant Project Officer
Mr. Hemraj Mehta joined Prayatn Sanstha in 2013 and has been working on issues related with maternal and child health and nutrition, food security and tribal development since then. His areas of expertise include community mobilization as institutional development, tribal development, community based management of malnutrition.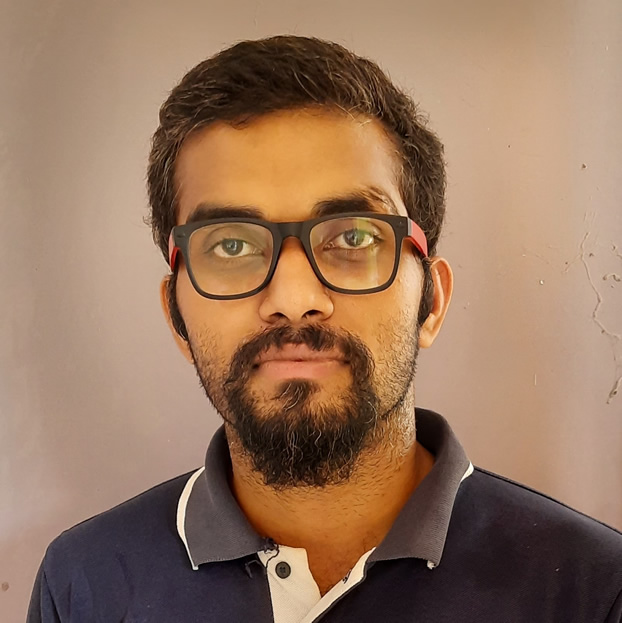 Assistant Project Officer
Mr. Midhun Kurien has been in education sector for last seven years. Initiating his career as a teacher in a private school, he has gained dexterity in blending technology with education and is now dedicating all these skills for social development in remote rural areas Prayatn.
Sponsorship cum Documentation Officer
Ms. Pooja Jaiswal joined Varanasi unit of Prayatn about a year ago after completing her post graduation in social work and working in several other developmental organizations on issues related with education and environment conservation. She is looking after sponsor relationship management for to fulfill rights of vulnerable children as well as project documentation.
Ms. Anmol Paswan joined Prayatn about in 2019 after completing her post graduation in Rural Development and working in development sector for about 3 years. Besides contributing to our Research, Documentation and Publication Cell she is also involved in maintenance of our Management Information System.
Ms. Leenu Thomas has lately joined Research, Documentation and Publication Cell of Prayatn. She has been in Education sector for last 5 years and is now using her command over language for strengthening documentation capacity of the organization.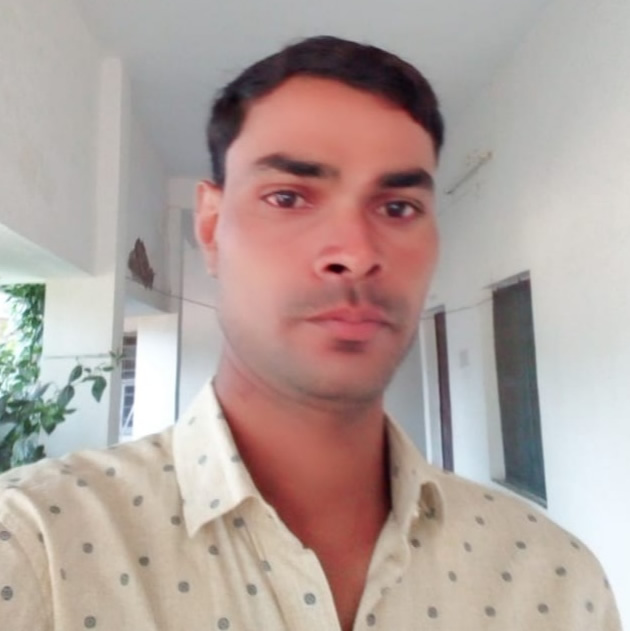 Mr. Sarnam Singh started working with Prayatn Sanstha as a Community Organizer in 2017 but his dedicated efforts pushed us to bring him up to leadership level. In this process, he has learnt about community mobilization and institutional development, child rights, child protection etc., and is now leading Child Help Desk team at Dhaulpur.
Mr. Dilip has been working with Prayatn Sanstha as field office administrator. He has been with us for more than 5 years and has served almost all the field locations of the organization. His administrative support has contributed a lot is successful execution of several initiatives of us.
Ms. Usha Sharma has been working with with Prayatn Sanstha since 2011 at community level. Over these years, she has turned out to be a god resource on issues and aspects like development and strengthening of community based institutions, women empowerment, child rights, education, health and micro-finance etc. She has been a member of resource group developed on the issue of child protection by UNICEF and Save the children and is member of organizational training cell as well.
Ms. Preeti became a team member of Prayatn Sanstha in 2017 as a Community Organizer. She has been using her capacities in mobilizing and strengthening the communities-based organizations at grassroots level. She is gradually developing expertise on issues like Child rights & child protection, education, women empowerment, health etc. and is turning out to be a good process facilitator as far as process of community based institutional development is concerned.