Process and Impact Documents
A lot of organizations work well at grassroots level but very few of them have indigenous capacity to document the same and come out with qualitative publications. At Prayatn, we understand the importance of qualitative documentation and publication and, therefore, lay make intensive efforts in this regard. We build capacity of our grassroots level team and encourage the same to document their work as an ongoing process. At the same time, we have developed a cell to conceptualize the documents, guide the grassroots level team for the their preparation, translate these documents If required, edit them and design it so that it takes a shape that is felt interesting by the readers and are able to communicate the desired message to them in effective manner. Through this process, we have developed several process as well as impact documents. Of late, we have ventured into video documentation as well.
List of Process Documents prepared by Prayatn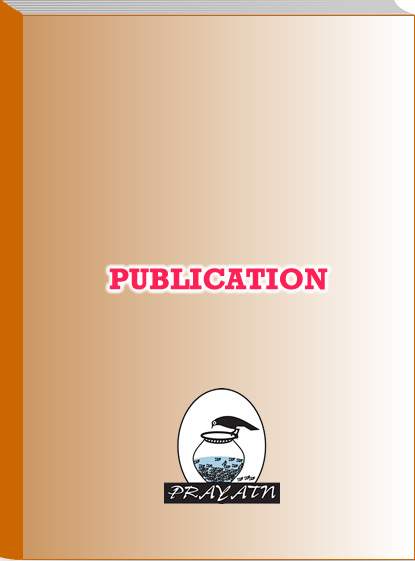 Samagra Viikas ke Sopaan
Process document of holistic development of villages in Rayagada, Odisha (Hindi Booklet)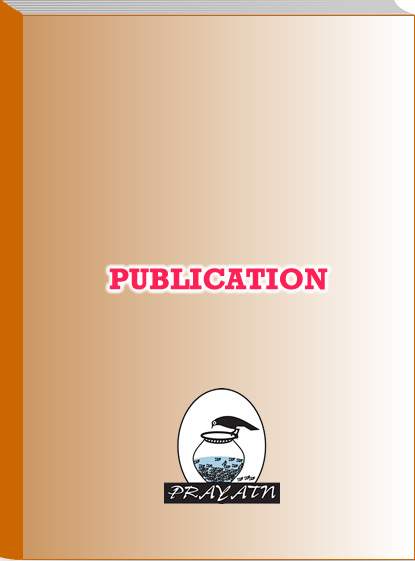 Stepping towards Holistic Development
Process document of holistic development of a village (English Booklet)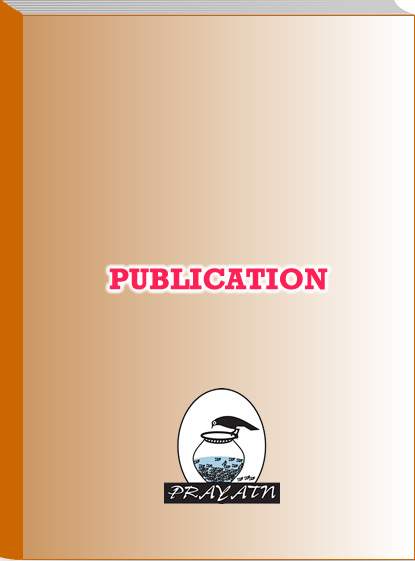 Shoonya Bal Shram Sambhav
Process document of zeroing down child labour and developing child friendly villages in Dhaulpur, Rajasthan (Hindi Booklet)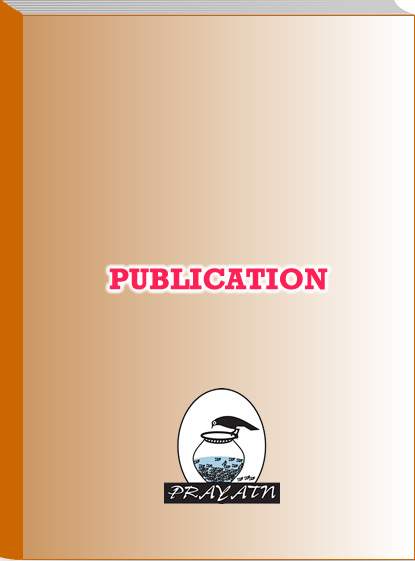 Hulasi Ka Pura
Story of how a village has changed because of our efforts (Hindi Booklet)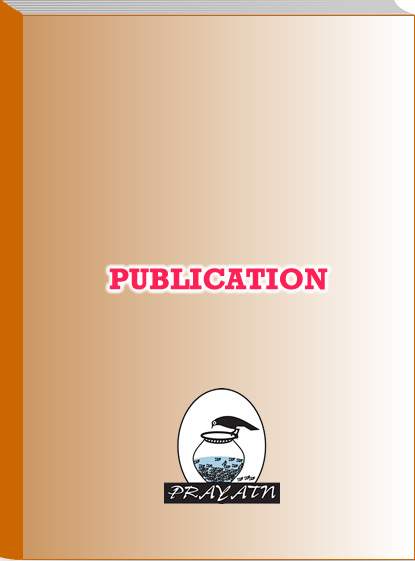 Together We Grow
An account of community based systems and mechanisms to ensure child protection (English Booklet)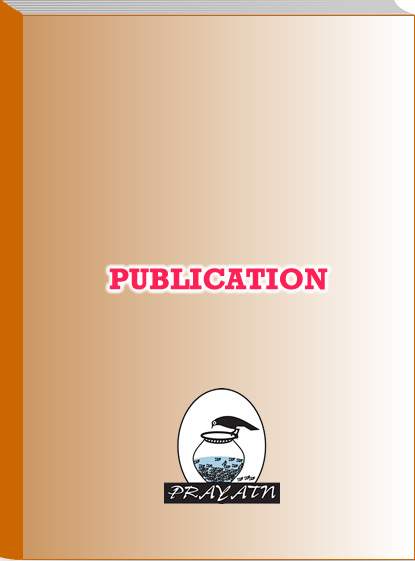 Bal Hiteshi Gaon Ki Kahaani
Child friendly village development process document (Hindi Booklet)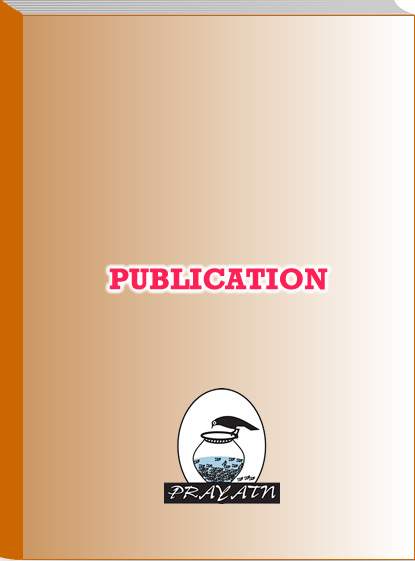 Sakhsatkaar
A booklet sharing process and experience of village camp organized by Prayatn for capacity building of its staff (Hindi)
List of Impact Documents developed by Prayatn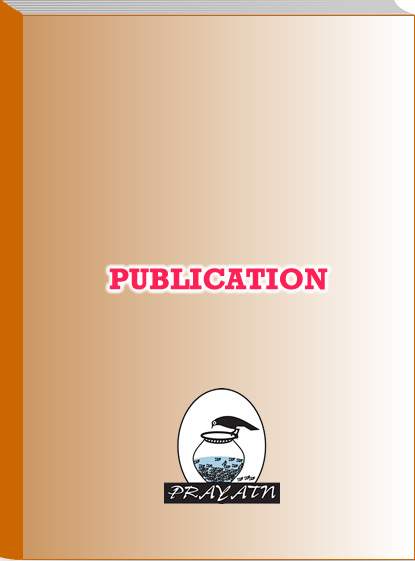 Parivartan Ki Sugabugaahat
A Compilation of stories of change in trial villages in Rayagada district of Odisha (Hindi Booklet)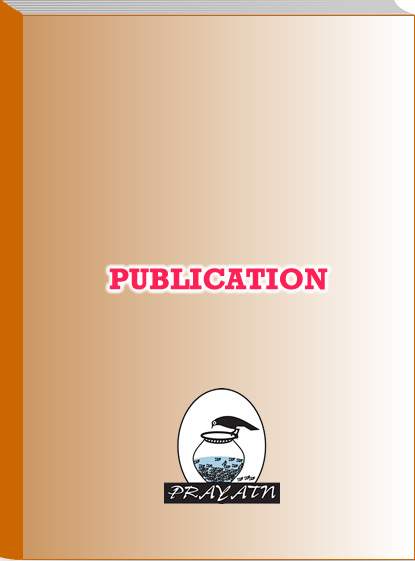 Dhamak Ki Goonj
A Compilation of stories of change in tribal villages in Baran, Rajasthan (Hindi Booklet)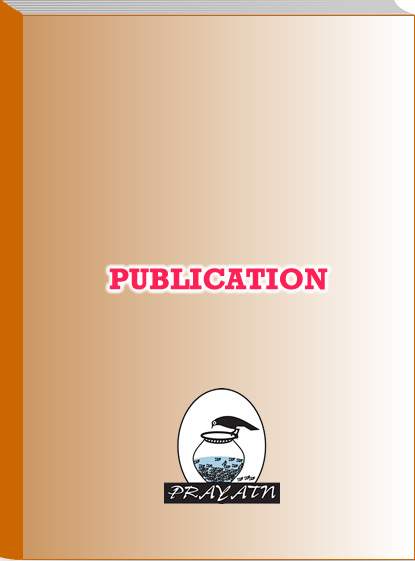 Paridrishya Badal Raha Hai
A Compilation of stories of change in tribal villages in Dhaulpur, Rajasthan (Hindi Booklet)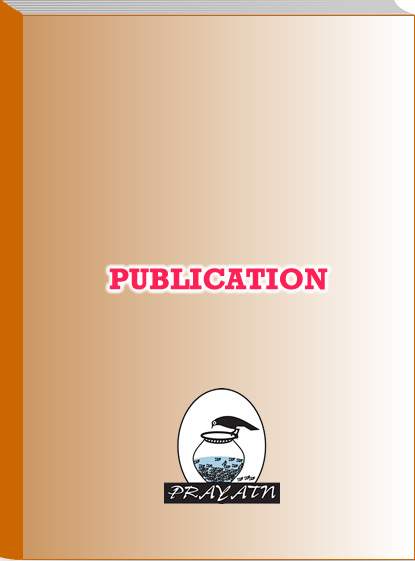 Paashanon Mein Phool Khile
A compilation of stories of our efforts on child rights at grassroots level in Dhaulpur, Rajasthan (Hindi Booklet)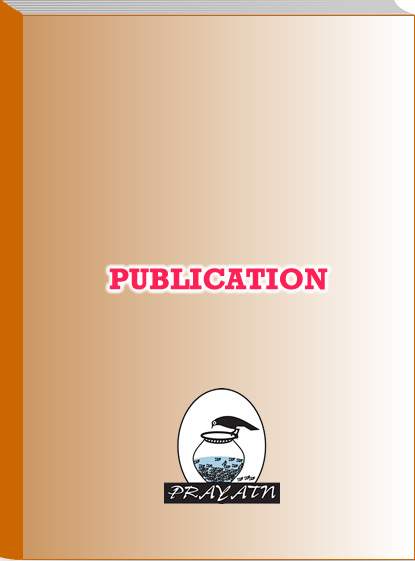 Buds on Boulders
Impact stories of our efforts on child rights at grassroots level in Dhaulpur, Rajasthan (English Booklet)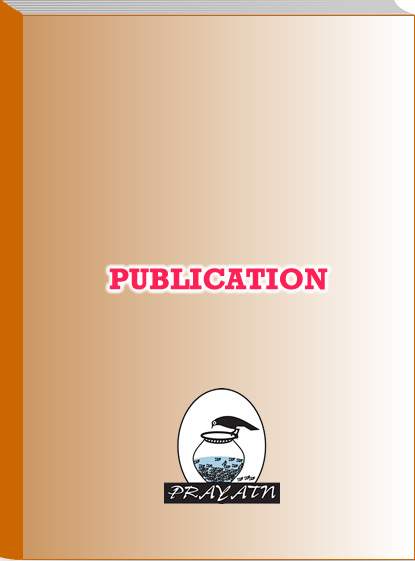 Saksham Hote Hum 
Booklet of Impact stories of our efforts on child rights at grassroots level in Varanasi, Uttar Pradesh (Hindi)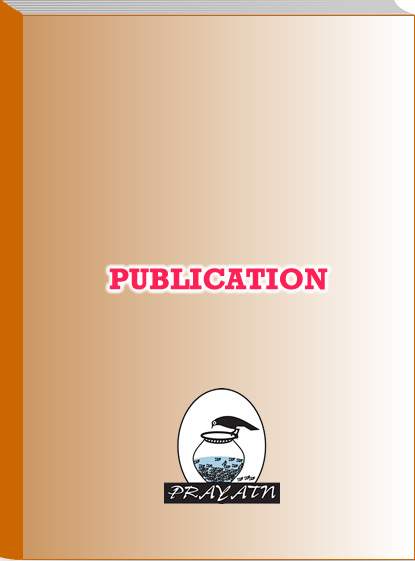 Logon Ki Jung Kuposhan Ke Sang
Booklet of Impact stories of our efforts towards community based management of malnutrition in case of Sahariya tribe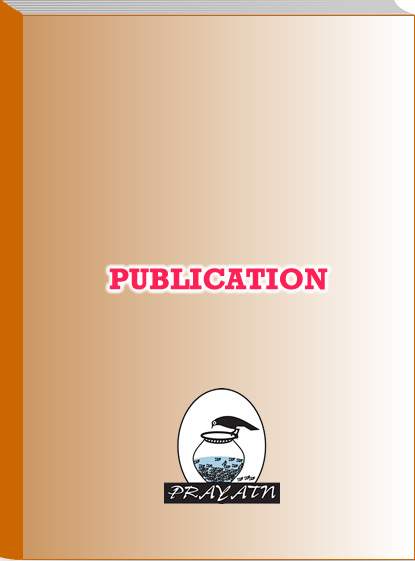 Child Centered Village Development
Booklet of description of efforts made by community and children's collectives on issues that matter for them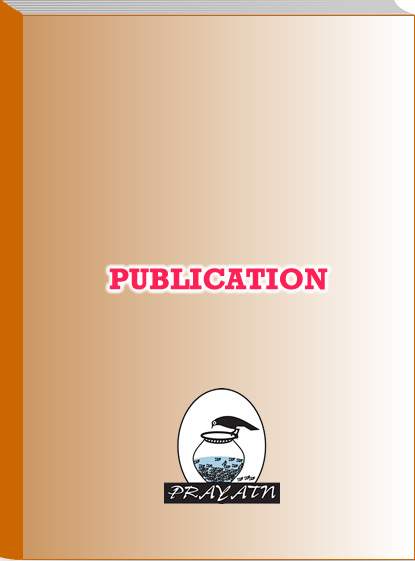 Udaymita Ki Dagar
A compilation of successful and inspiring entrepreneurial initiatives undertaken by adolescents after their education on the same while continuing their regular school education
Bal Adhikaar
A documentary of Prayatn's initiative on Child rights
Jago
A documentary of Prayatn's intervention on gender based discrimination and violence
Rebuilding Dreams
A short video of repair and refurbishment work undertaken in schools that have been devastated by FANI cyclone by Prayatn
Jal Minar: Raising Water Raising Hopes
A video of joint initiative of the tribal community to address issue drinking water in their village
Women Showing the Way of Collective Entrepreneurship
A short video showing how poorly literate tribal women came together to establish poultry business and address their poverty through the enterprise.
IEC Material developed by Prayatn
Our Publications also include rich collection of information, education and communication (IEC) material prepared for different target groups. These have been developed in variety of forms including posters, flexes, booklets, standees, flip books, awareness videos, flashes etc. The organization follows and systematic process of drafting the material, its piloting in field, review by experts and then finalization for publication.
List of Important IEC Material developed by Prayatn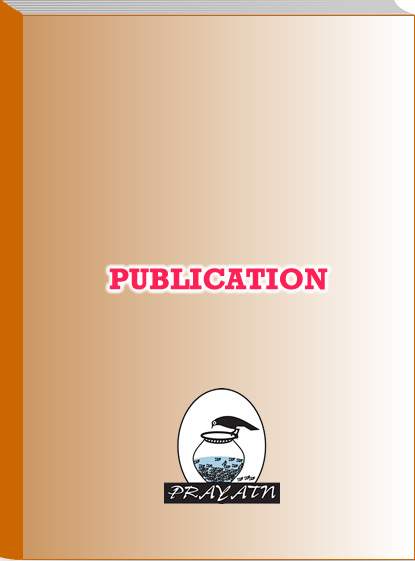 Apna Haque Pehchanein
A set of 4 booklets for women covering aspects like maternal and child health, laws related with women, functioning of Lok Adalats etc. (Hindi)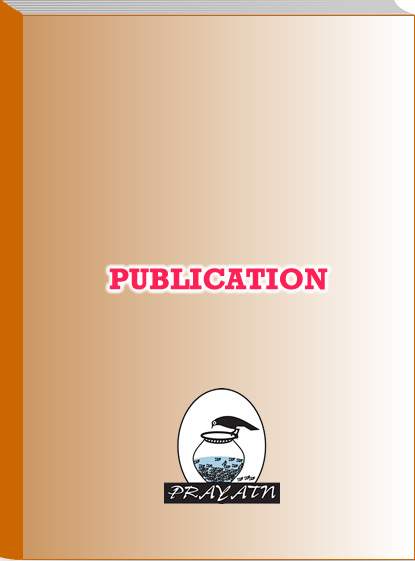 Roz ke Sawaal
A booklet on child protection detailing out its social and legal aspect in the form of frequently asked questions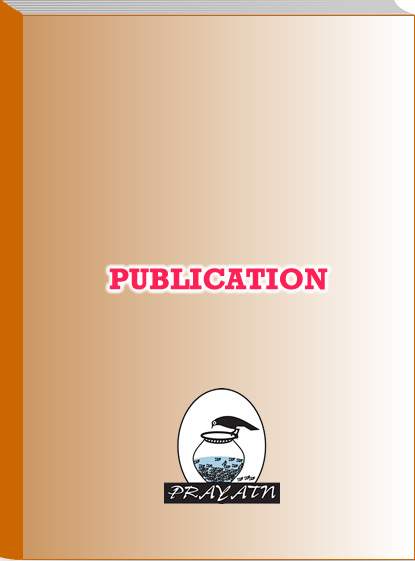 Aflatoun Social and Financial Education Booklets for Children
A set of 8 booklets developed for children studying in elementary classes developed in local context of Rajasthan and Uttar Pradesh on the basis of Marathi material shared by Meljol Mumbai (Hindi)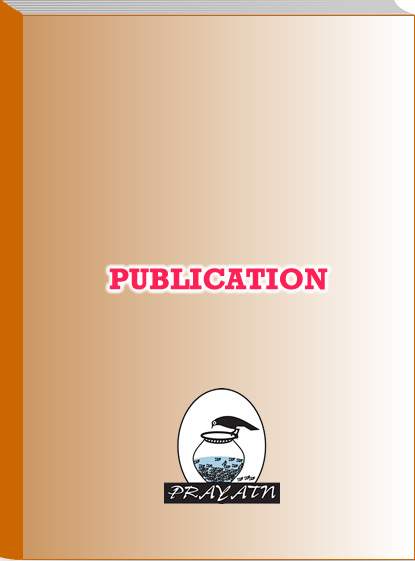 Humaari Yojanayen
A compilation of various welfare schemes of different departments of the Government of Rajasthan (Hindi)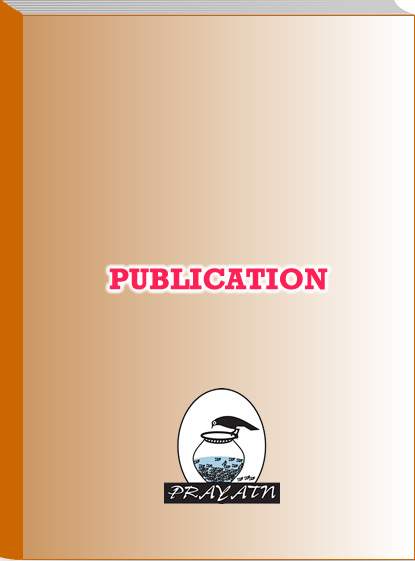 Module for training of Public Prosecutors on gender and crime against Women (English)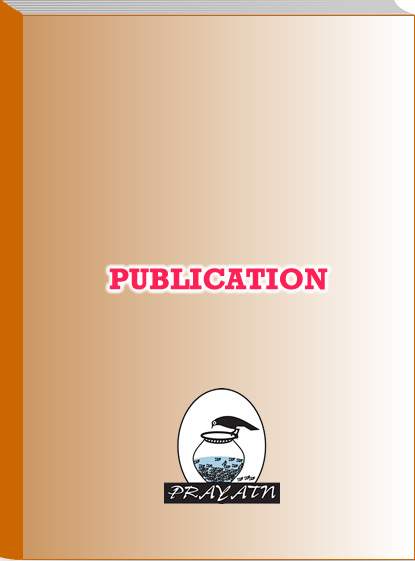 Udyamita Prayogshala Karyakram Module
A module for entrepreneurship education of adolescents studying in secondary schools (Hindi)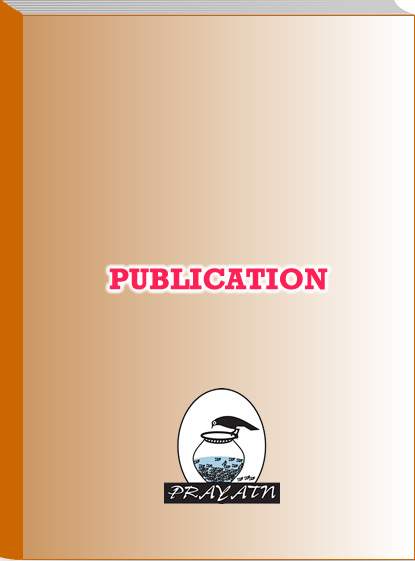 Kuposhan
A flip book on Malnutrition for use by health workers for community awareness generation its causes, prevention and remedy (Hindi)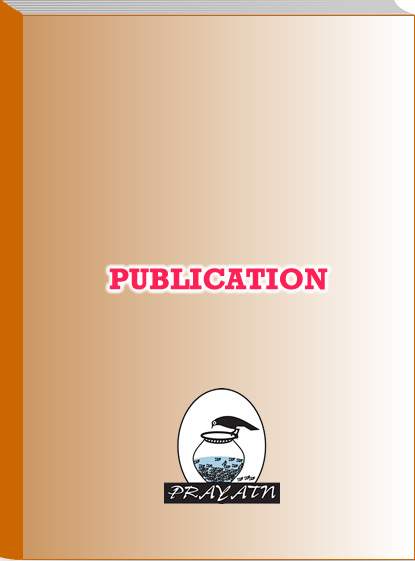 Flexes on Child Protection
A set of 8 posters covering multiple aspects related with Child protection including child labour, Sexual offences against children and POCO Act, role of different bodies under Juvenile Justice Act etc.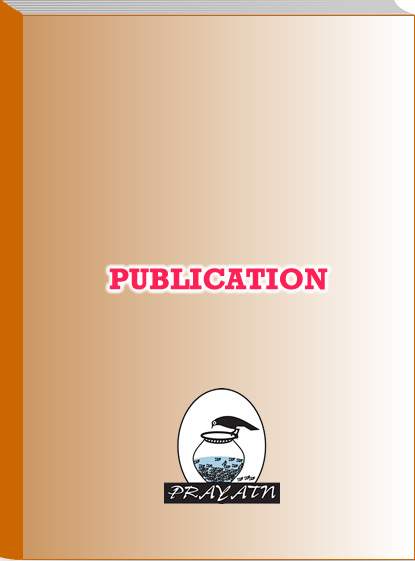 Posters on Social and Financial Education of Children
A set of three posters educating children about child rights and importance of saving (Hindi)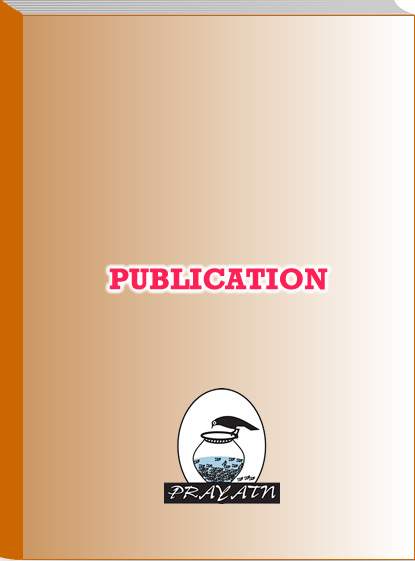 Posters for Anganwadis
A set of 5 posters for explaining different aspects related with health and nutrition and services of Anganwadis to community members (Hindi)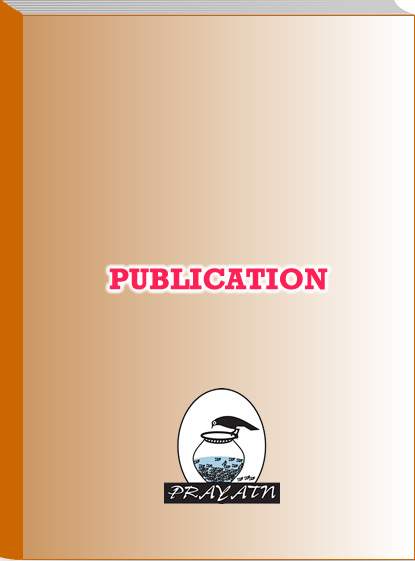 Posters on Agriculture
A set of 6 posters explaining importance and process of aspects like horticulture development, kitchen garden development, vermin-compost and compost pit preparation, preparation of organic fertilizer and growth stimulant etc.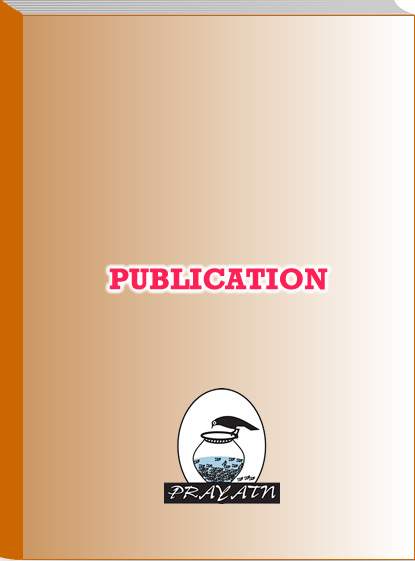 Set of 3 flexes on Holistic Rural Development including that of Jal Minar, Government community Interface and Agricultural Tool Bank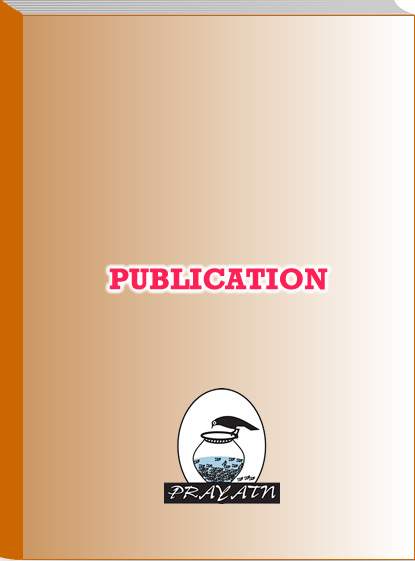 Posters on Gender based discrimination and violence against women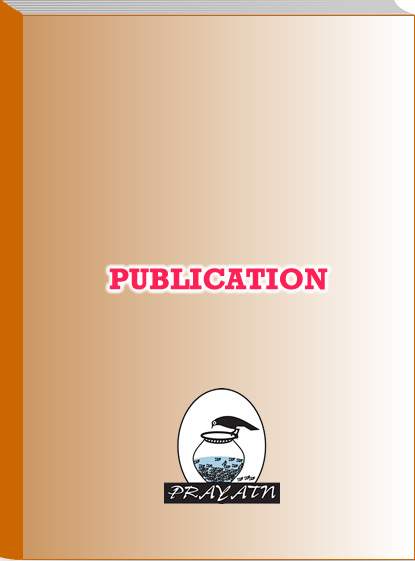 Posters on Right to Education and other Child Rights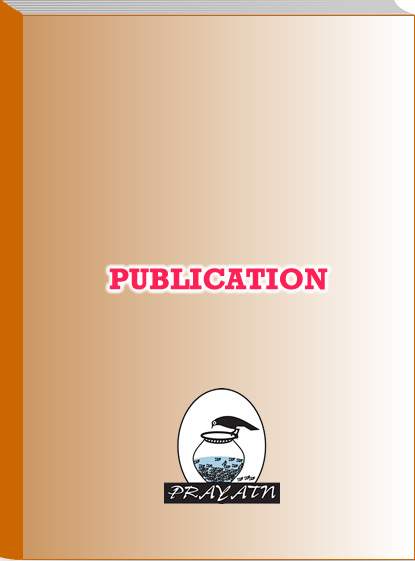 Nai Chahal Pahal
A magazine for children to spread awareness on their rights and responsibilities (Hindi)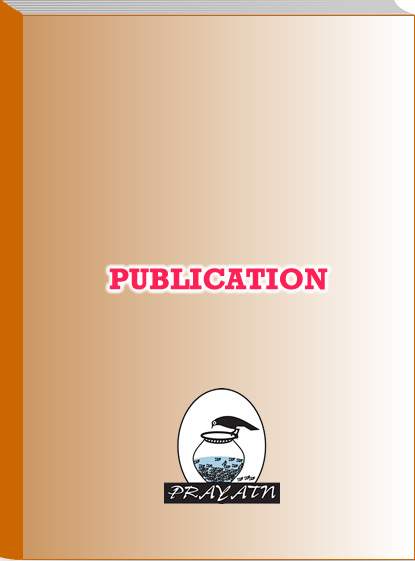 Apne Adhikaaron Ko Jaanein
A drawing book in which children can learn about their rights while enjoying coloring of the sketches (Hindi)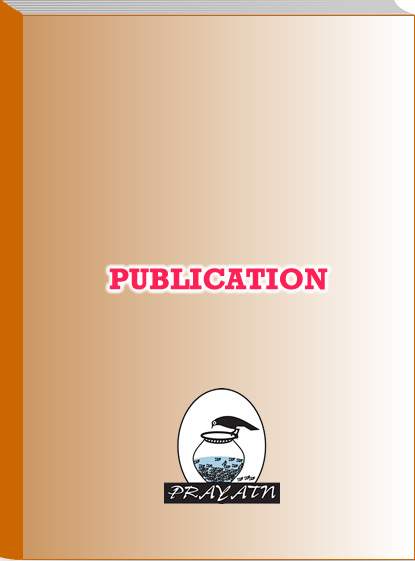 Humaare Chitra Humaari Baat
A booklet of sketches and drawing made by children reflecting their views on issues pertaining to them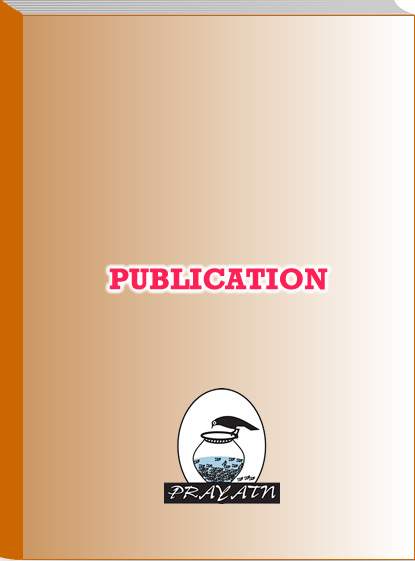 School wise flyers reflecting repair and refurbishment work undertaken by Prayatn for schools devastated by FANI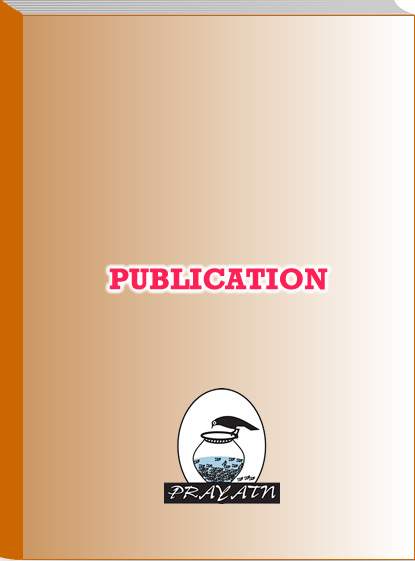 Flyers of work done by Prayatn on different themes like women empowerment, child development etc.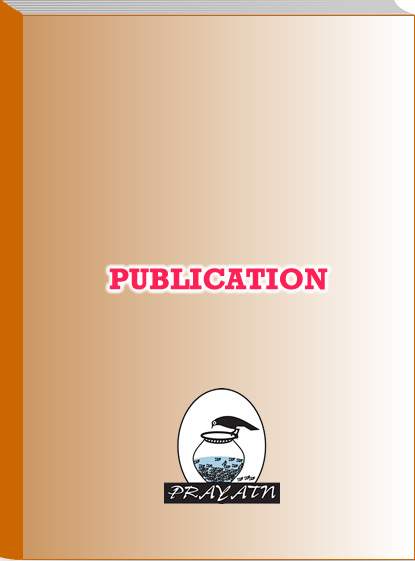 School Repair and Refurbishment Programme
A photographic compilation of repair and refurbishment work undertaken for cyclone affected schools in Odisha by Prayatn and IGSSS with support of HDFC bank (English)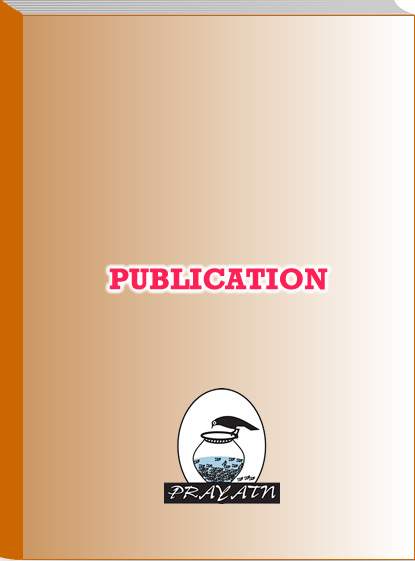 Holistic Rural Development Programme
Different components of Holistic Rural Development being undertaken by Prayatn.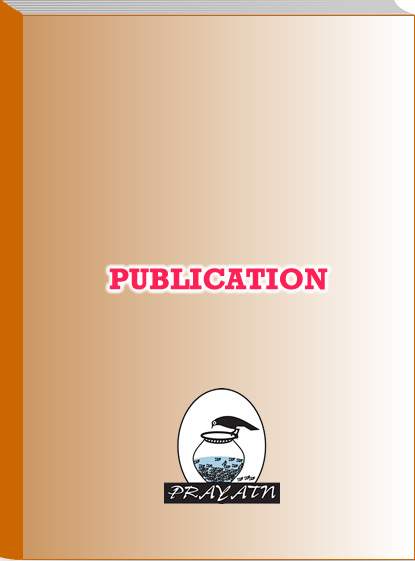 Eliminate Discrimination not Women
A flash reflecting how child sex ratio is declining in spite of implementation of different laws and how community action initiated by Prayatn is trying to address the same (English)